Diagnosis of neuropathic pain in leprosy
Referências
1 IASP (1994). In: Merskey H, Bogduk N (Eds.). International Association for the Study of Pain Classification of Chronic Pain, 2nd Edn. IASP Press, Seattle, WA.
2 Treede RD, Jensen TS, Campbell JN, Cruccu G, Dostrovsky JO, Griffin JW, Hansson P, Hughes R, Nurmikko T, Serra J. Neuropathic pain: redefinition and a grading system for clinical and research purposes. Neurology 2008;70:1630-5.
3 Haanpää M, Lockwood DN, Hietaharju A. Neuropathic pain in leprosy. Lepr Rev. 2004;75:7-18.
4 Cruccu G, Anand P, Attal N, Garcia-Larrea L, Haanpää M, Jørum E, Serra J, Jensen TS. EFNS guidelines on neuropathic pain assessment. Eur J Neurol. 2004;11:153-62.
5 Bennett MI, Attal N, Backonja MM, Baron R, Bouhassira D, Freynhagen R, Scholz J, Tölle TR, Wittchen HU, Jensen TS. Using screening tools to identify neuropathic pain. Pain. 2007;127:199-203.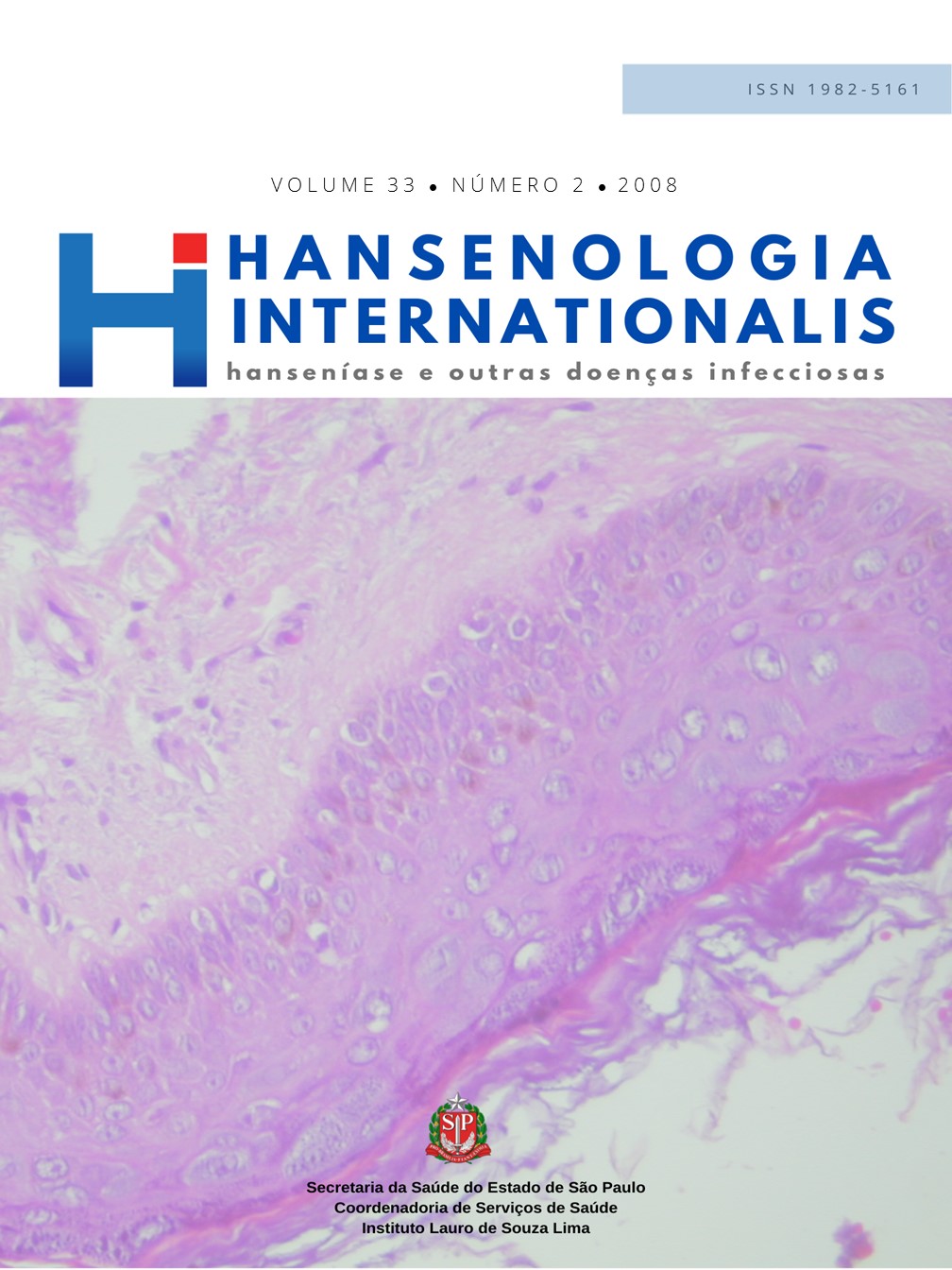 Downloads
Como Citar
1.
Hietaharjus A. Diagnosis of neuropathic pain in leprosy. Hansen. Int. [Internet]. 30º de novembro de 2008 [citado 30º de maio de 2023];33(2):42-3. Disponível em: https://periodicos.saude.sp.gov.br/hansenologia/article/view/36245